Discover your call.
EFCA Pastor Search connects churches to pastoral candidates through a powerful, personalized matching process. Candidates considering placement can create a single profile for a wide range of ministry positions within the EFCA.
The power of the matching process
Pastor Search matches pastors with churches by comparing candidate profiles with open positions at churches throughout the EFCA. Then, EFCA district placement directors review match results and recommend candidates to churches, helping both parties faithfully find the best possible fit.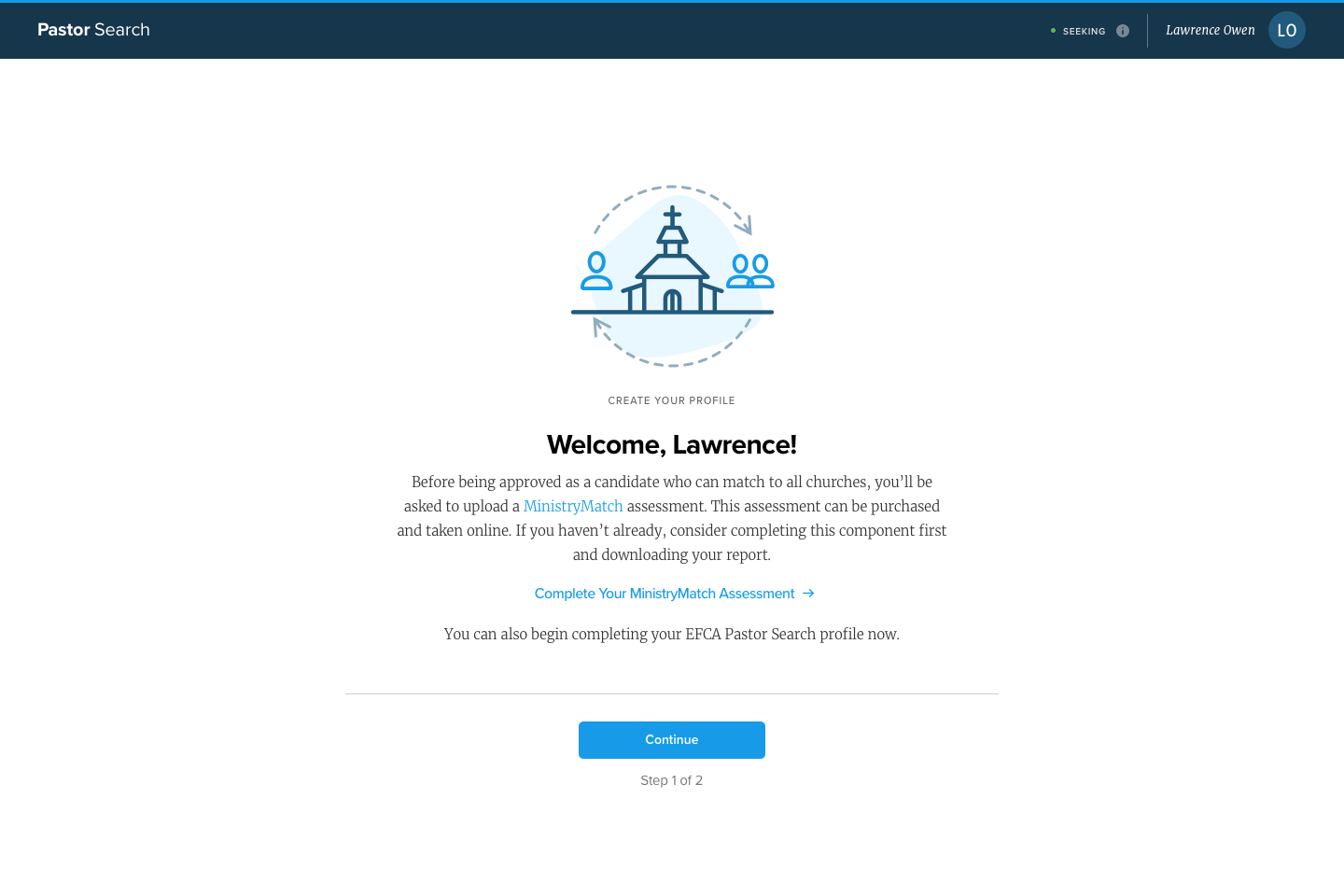 PROFILE CREATION
Create and submit your profile.
Share details about your background, doctrinal beliefs, and ministry preferences.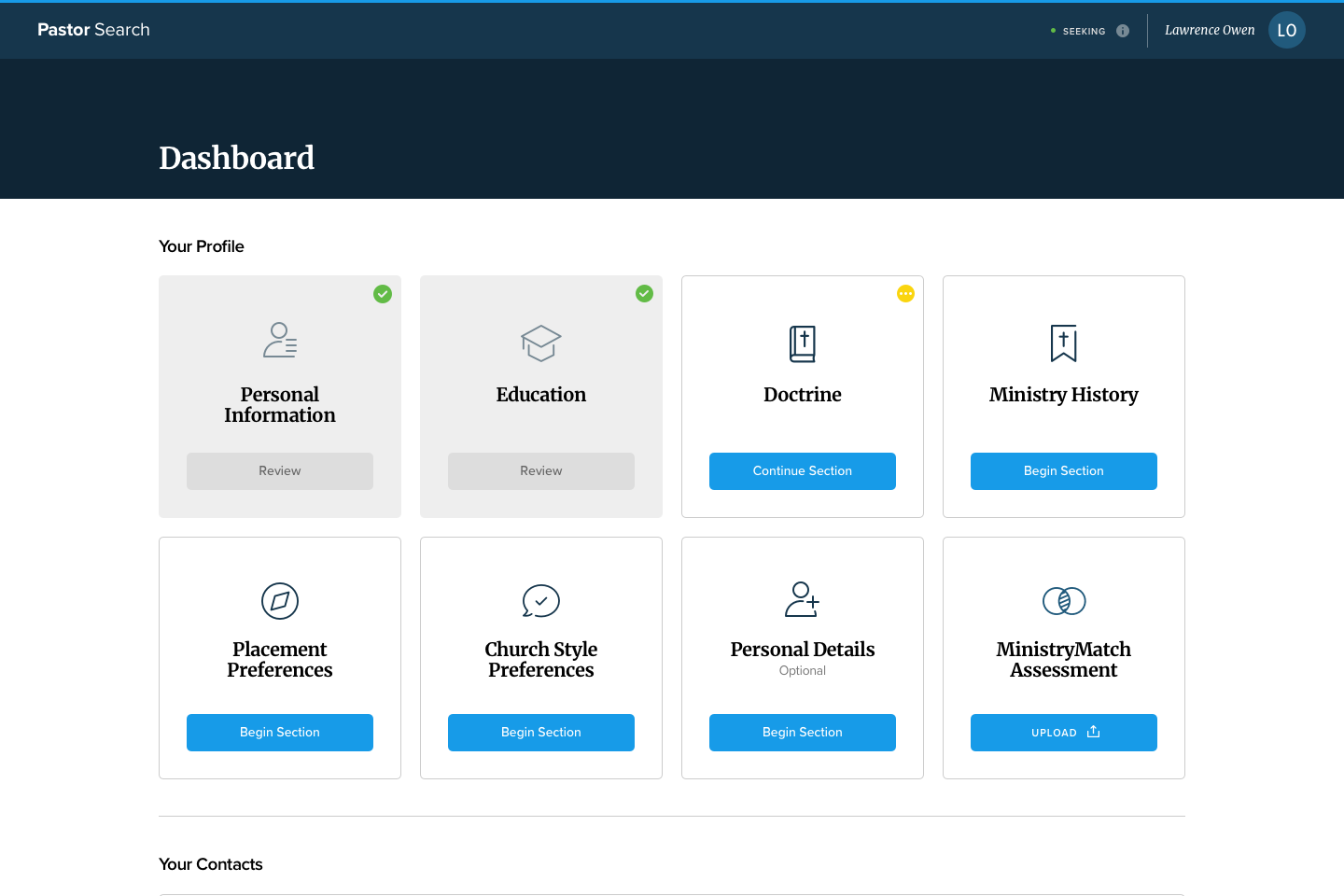 PROFILE REVIEW
Your profile is reviewed.
Your district placement director will review and approve your submitted profile.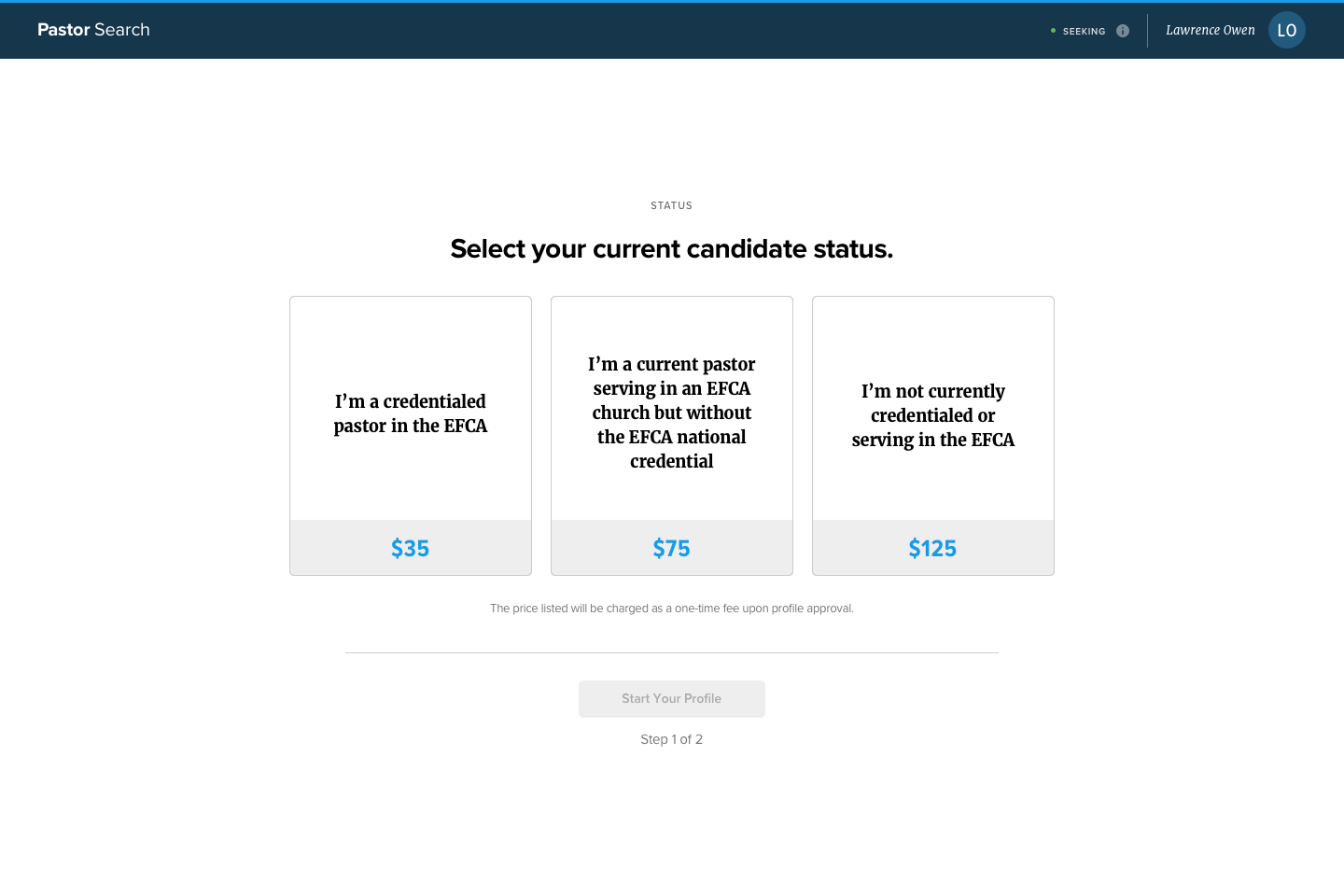 PAYMENT
Submit payment.
Once your profile has been approved, payment is submitted based on your status.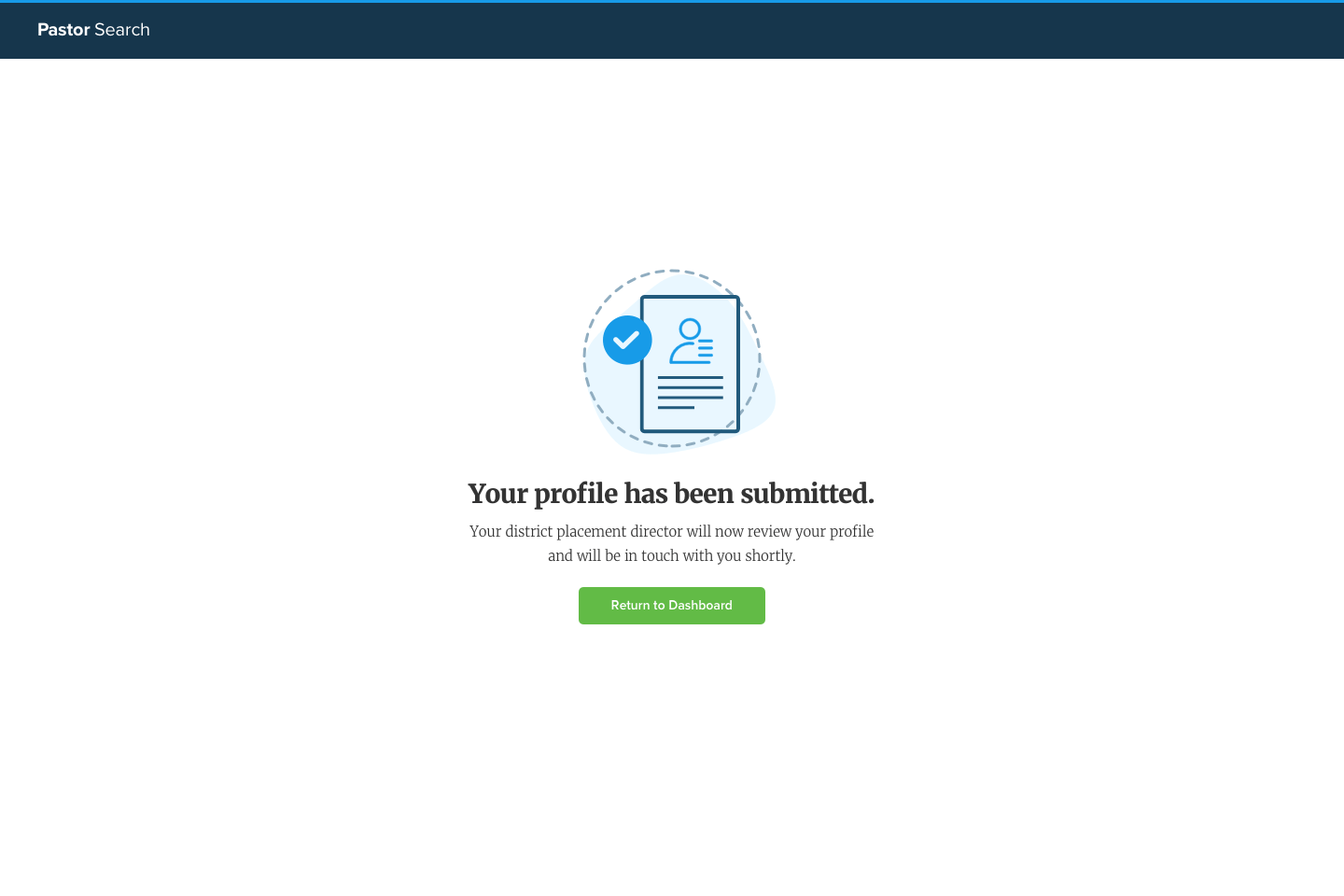 MATCHING PROCESS
Begin matching to churches.
Based on your availability, your profile will be matched to open positions posted by EFCA churches. District placement directors work with churches to review matches and recommend the best-suited candidates. Church search committees will contact you directly if they are interested in pursuing further dialogue with you.
Pricing
This one-time fee provides unlimited access to the EFCA Pastor Search application for five years.
EFCA credentialed pastor

(nationally)

$35

Candidate serving in an EFCA church

(without an EFCA national credential)

$75

Candidate who does not serve in an EFCA ministry

(or is not credentialed in the EFCA)

$125

Call or email the appropriate EFCA District before starting your profile.
Pastor Search for churches.
Register your church now to begin searching our network of highly qualified ministers.